Simple pricing, no surprises
Get everything for creating WordPress websites in one place.
Currency Switcher for WooCommerce – Pro Version
Currency Switcher for WooCommerce is a plugin that allows your site customers switch currencies and get their rates converted in the real time.
If you wan to make an online store in multiple currencies – Currency Switcher for WooCommerce is suitable for you.
Currency Switcher is available as with shortcode and widget.
Advanced product price for each currency.
Advanced coupon value for each currency.
Unlimited currencies with custom name, symbol, display format.
Add currency switcher to menu.
Shortcode: Just add to anywhere you want.
Currency switcher widget: List and dropdown style.
Currency can be changed automatically according to visitor's IP using GeoIP Rulers.
The customer is allowed to pay in the selected currency (optionally).
Hide/Show payment systems on checkout page depending on the current currency.
Ability to set new order currency which was created through admin panel by hands.
Automatically convert tax to current currency.
Automatically convert shipping cost to current currency.
Custom exchange rate for each currency.
Exchange rates APi update automatically or manual.
Custom price format for each currency.
Compatible with WooCommerce Extra Product Options
Compatible with Table Rate Shipping for WooCommerce by bolderelements
Compatible with WooCommerce Stripe Gateway by woothemes
Compatible with PayPal for WooCommerce by angelleye
Compatible with WooCommerce PDF Invoices & Packing Slips
90% compatibility with different payment gates in 'multiple allowed' mode, just try it!
*Prices listed are in USD. All licenses are auto-renewed after one calendar year for continued software updates and support access. All purchases are subject to our terms and condition of use.
Cancel Or Upgrade your account at any time after signing up!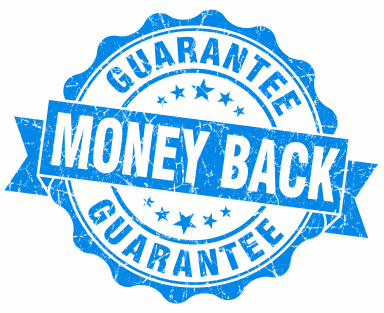 100% Money Back Guarantee
If you don't like this plugin over the next 15 days, then we will happily refund 100% of your money. No questions asked.