By default, the WordPress header is typically the same on every page of the site. But what happens when you want to create a landing page with a simplified version of the header? By using multiple headers we can quickly and easily solve this problem. This post will walk you through the steps for creating multiple headers with Customify theme!
This is a premium module, available with Customify Pro.
You would need to activate the module from Appearance > Customify Options  > Multiple Headers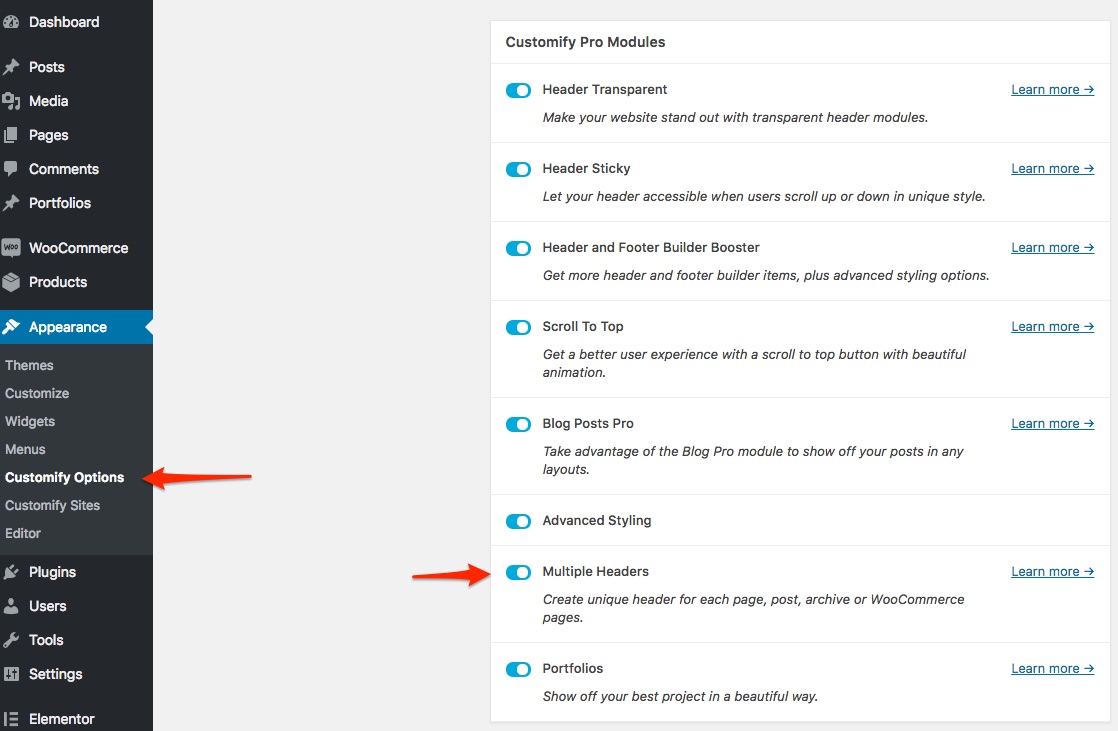 After activating a module click on Customize > Header  > Multiple Headers option to get started.
Step 1:
Give a name you prefer. E.g: Frontpage, All Pages, etc… Recommend you give a name as the page which you want to use this header.
Copy all settings from default header or not.
Click Add New to add your header.
Click Edit to start change.
Step 2:
This is the most important thing to make multiple header works on the page you want.
Open Display Conditions tab.
Click Add Condition button.
Select the condition as you want.
Click Save button to save the condition.
Step 3: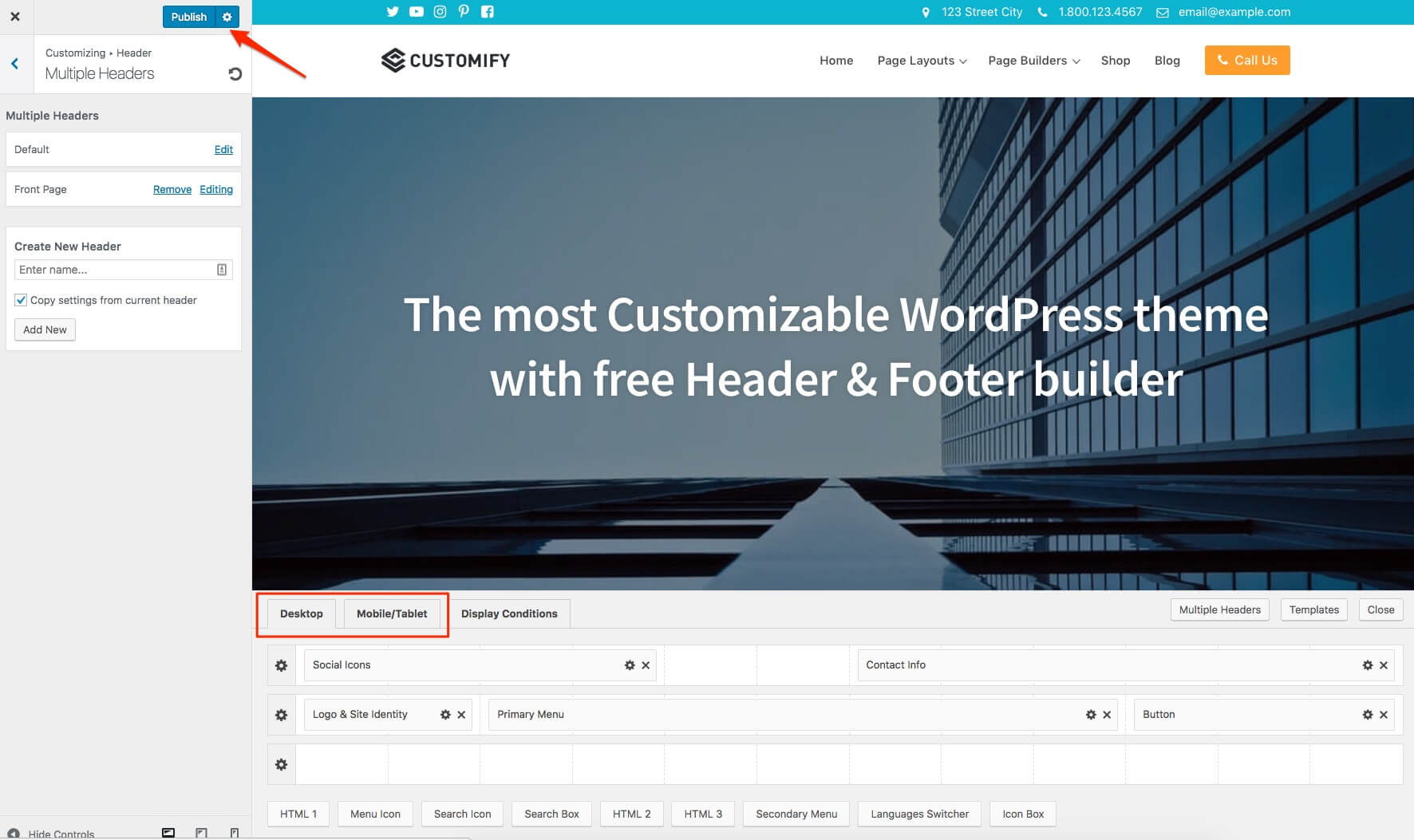 Open your page you select in Display Condition and see the result: